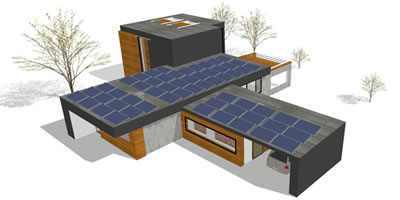 Solar Roof Plants
Photovoltaic power station on your own roof.
In collaboration with partners PLEXON SOLAR cares for design, project management and installation for your roof plant, no matter if for private residential or for commercial utilization.

The use of highest quality Photovoltaic components and best PV modules grants for best power output, reliability and long life span of the plant.

Design, analysis and cost effective calculations are performed by experiences and well trained personnel.